A quick shout out to all crafters who live in
South West England.
We always moan that no workshops etc ever happen anywhere near us.........they're always up North.......right?????
Well, Oyster Stamps have actually organised a fantastic workshop in
MINEHEAD
on
TUESDAY 8TH JULY
at St Audries Bay Holiday Club, Nr Minehead, Devon.
Didn't know how many of you actually got the newsletter from Oyster Stamps but they have managed to persuade the amazing Emma Lou of Heartfelt Designs to come over to the UK to conduct a series of workshops both one day and two day. The details are below:
are on their way!!
Emma Lou
Heartfelt Creations
is coming to do workshops
This going to sell out FAST,
so to guarantee your place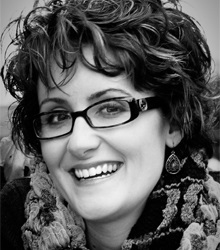 .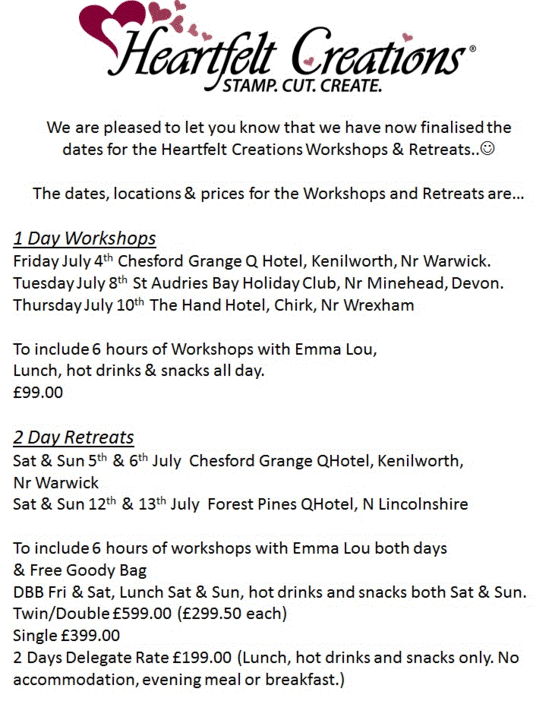 The projects covered at the
so you are able to book a
without repeating the projects.
Numbers for each event are limited and we
anticipate these
going very quickly.